About Duncs Photo Albums
---
Introduction
I originally wrote this PHP photo album in a big hurry in March 2004 before a holiday in Las Vegas. I'd just got a digital camera and I wanted a simple photo album which I could understand and could use from any internet cafe. I've since improved the albums a bit and added a few features, but the albums are still simple to understand and use.
Setting up an album
To create a new album, all you need to do is create or upload a folder inside the ./photo_albums/ folder, and put photo's in it. This is now an 'album' and it will appear on the albums index. All folders inside the photo_ablums folder become albums - ever subfolders - so you can have albums with other albums inside.
For example, creating a folder called 'las vegas' in the photo_albums folder and uploading 20 pictures into it would create an entry in the index which looks like this:
Albums which contain sub-albums have a little folder icon their cover, with the number of sub-albums on it.
Using Albums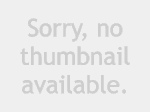 Clicking the 'Update Thumbnails' link will create thumbnail and medium sized images for all the pictures in the album, and also create a cover for the album. Thumbnails go into a '/.thumbs/' folder inside the album folder and medium files go in a '/.medium/' folder – both of which will be created for you.
Clicking on the album cover or title will take you to the contact sheet index for that album. The contact sheet index uses the thumbnail images. Each contact sheet image will look like one of these, depending on wether you've updated your thumbnails or not:
Clicking on the thumbnail image will take you to the image viewer which displays the 'medium' sized image, along with some information about the picture. You can click on the medium sized image to load the full sized original picture in your browser.
Album covers
When you update the thumbnails after creating or adding photo's to an album, a cover image is created for you. These covers vary depending on the number of images in the album. Your actual album covers will have the first picture in the album in place of the gray rectangle.
Example album cover:
This album has 20 images in it (shown by the [20] after the album name), so it gets the medium album cover, with the first picture in the album on the top. It also contains a sub-album, so it's got the folder icon, with a 1 on it.